AP Police Notification 2019: Andhra Pradesh State Government has taken the decision to recruit 11696 police Constable, SI posts by December 2019. Soon, the official Recruitment notification for 11696 police posts to be released by the AP Police Department. Home Minister Mekatoti Sucharita announced about the police recruitment process to be started soon. Also, it was revealed that 4 battalions will be arranged in the state. Among the 4, one will be women battalion, and one will be a girijan battalion. 4 Thousand posts will be allotted for the recruitment of 4 battalions.
AP Police Recruitment 2019 Notification For 11,696 Constable, SI Posts @ slprb.ap.gov.in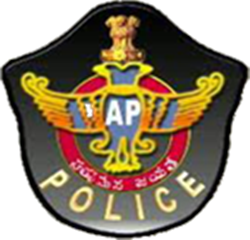 The Government is intended to solve the issues with a quick pace, to make justice to victims with transparency, disparity, and accurate research. Home Minister Sucharita also advised the police to behave in such a way that people can trust and respect the police. She also advised that rowdy sheeters and criminals must be given proper counseling to change their behavior. She also suggested to SPs to take stringent measures to curb the crimes and rapes on women and girls.
AP Police Constable Notification 2019 – 11356 Posts
AP Police Recruitment 2019 Latest news
Updated on 01-11-2019
11,696 పోస్టుల భర్తీకి ప్రభుత్వానుమతి కోరిన నియామక మండలి .
340 ఎస్సై, 11,356 కానిస్టేబుల్‌ పోస్టులు
రాష్ట్రంలో 340 ఎస్సై, 11,356 కానిస్టేబుల్‌ పోస్టుల భర్తీకి అనుమతివ్వాలంటూ పోలీసు నియామక మండలి ప్రభుత్వానికి ప్రతిపాదనలు పంపింది. ఇకపై అన్ని ప్రభుత్వోద్యోగాల భర్తీకి ఏటా జనవరి నెలలో క్యాలెండర్‌ విడుదల చేస్తామని ముఖ్యమంత్రి జగన్‌ ప్రకటించిన నేపథ్యంలో ఈ ఖాళీల వివరాలను ప్రభుత్వానికి అందజేసింది. ప్రస్తుతం పోలీసు సిబ్బందికి వారాంతపు సెలవు అమలవుతోంది. పోలీసు సిబ్బందిలో చాలా ఖాళీలు ఉండటంతో ఉన్నవారినే సర్దుబాటు చేసుకుని ఈ విధానం అమలు చేయాల్సి వస్తోంది. క్షేత్ర స్థాయిలో సిబ్బంది కొరతా వేధిస్తోంది. ఈ నేపథ్యంలో ఉద్యోగాల భర్తీకి అనుమతివ్వాలని కోరుతూ పోలీసుశాఖ ప్రభుత్వానికి ప్రతిపాదనలు పంపింది. రాష్ట్ర విభజన తర్వాత ఇప్పటి వరకూ రెండుసార్లు పోలీసు ఉద్యోగాలను భర్తీ చేశారు.
Women Protection Mission
The Government is strictly striving to control the crimes on women. For this, a special protection force with women police will be set up.
To Control Drugs
The Government of Andhra Pradesh is going to introduce special programs for young people who are addicted to drugs. Awareness programs will be conducted by the Police Department to control the drugs in the state.  Steps will be taken to ensure motorists are provided with rules and regulations to prevent road accidents.
Raging can be prevented
The government has decided to take quick steps to curb ragging in educational institutions. As part of this, the police department will bring awareness in the educational organizations, parents, and students. Strong measures will be taken to implement ragging legislation. The Minister said that the Police Department is working to make the public aware of the idea of ​​ assurance.