AP Police SI Stage-2 Online Application Form 2019 (PMT & PET): Recruitment to the posts of SCT Sub Inspectors of Police (Civil) (Men & Women), SCT Reserve Sub Inspectors of Police (AR) (Men & Women), SCT Reserve Sub Inspectors of Police (APSP) (Men) in Police Department and Deputy Jailors (Men) & Deputy Jailors (Women) in Prisons & Correctional Services Department and Station Fire Officers (Men) in A.P. Fire & Emergency Services Department was notified vide Notification Rc.No.216/R&T/Rect.1/2018, dt: 01-11-2018.
AP Police SI Stage-2 Online Application Form 2019 (PMT & PET)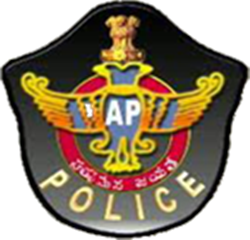 The Preliminary Written Test for the above posts was held on 16-12-2018 at 7 locations, in which 51,926 candidates qualified. The PMT & PET for these qualified candidates will be held in 4 locations i.e. at Visakhapatnam, Eluru, Guntur and Kurnool as per schedule given below:
S no
Written Exam
Centre
PMT/PET
Centres
Start Date
End Date
No. of
Candidates
Male
No. of
Candidates
Female
1
Visakhapatnam
Visakhapatnam
21-01-2019
04-02-2019
11285
1418
12703
2
Kakinada,
Eluru
21-01-2019
05-02-2019
11623
1245
12868
3
Vijayawada
4
Guntur
Guntur
21-01-2019
01-02-2019
8600
834
9434
5

6

7

Tirupati

Anantapuramu

Kurnool

Kurnool
21-01-2019
09-02-2019
15407
1514
16921
3) As result of candidates for Preliminary Written Examination was declared on information submitted by them without any verification, all the candidates are informed that their participation in recruitment i.e. PMT/PET will depend upon their production of all original certificates including SSC Certificate, Educational Qualification Certificates, Community Certificates, Nativity Certificate, Ex-Servicemen Certificates and all other certificates, which makes them eligible for age relaxation or reservation. In case it is found that result of Preliminary Written Examination is not supported by relevant Community certificate or Ex-Servicemen certificate, the candidate will not be allowed to participate in PMT/PET and his candidature will be rejected. No request for extension of time for production of original certificates will be entertained. Similarly, no request for change of centre for PMT/PET will be entertained as it is linked with Biometric data verification captured during written examination. The Call Letter for PMT/PET can be downloaded from 17.01.2019 at 11.00 AM to 20-01-2019 at 05.00 PM from website "slprb.ap.gov.in".
Candidates will also have to submit copy of Online Application Form-II in which they have to submit Range Preferences and other details which were not submitted in the first Online Application. The Stage-II Online Application Form will be available in the above website from 09.01.2019 to 14-01-2019. The candidate should fill the said Online Application Form immediately and they should bring the copy of the said Online Application Form-II while coming to attend for the PMT/PET test and submit the same to the authorities concerned.
4) Final Written Examination consisting of 4 Papers will be held on 23.02.2019 & 24.02.2019 (Tentatively) (Two Sessions on each day forenoon 10.00 AM to 01.00 PM and 02.30 PM to 05.30 PM) at 4 centres i.e. at Visakhapatnam, Kakinada, Guntur & Kurnool.
Click here to submit the STAGE-2 Online Application form for the Post of SCT SIs (Civil) & SCT RSIs (AR) (Men&Women), SCT RSIs(APSP), SFO & Dy. Jailor (Men&Women)