AP SBTET 1st Year Previous Question Papers: AP SBTET Diploma 1st Year C20, C16 Previous Question Papers Download For CSE, Civil, ECE, EEE, Mechanical Branches.
AP SBTET Diploma 1st Year Question Papers Download All Branches
Students who are having Interested to check previous questions papers can download from our website. so that, you can get the overview of their Examination pattern to be covered for each set. Here we are providing the clear information about every year four set of each and every subject question paper for your reference. For various branches separately under who are studying AP SBTET.
Students need not to spend lot of time in their library for the search of previous question papers to get it print out and all. Here we are giving you the question papers in PDF formats which is very useful to you.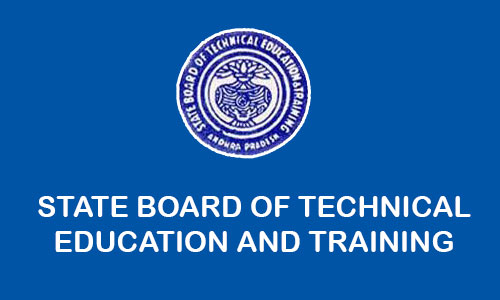 Students those who are studying diploma 1st Year, they can download AP SBTET 1st Year C16, C20 Previous Question papers branches from links given below.
C20 Diploma in Civil Engg Previous Question Papers For 1st Year
| | | |
| --- | --- | --- |
| Subject code | Subject Name | Aug/Sept 2021 |
| C-101 | English | Download |
| C-102 | Engineering Mathematics – I | Download |
| C-103 | Engineering Physics | Download |
| C-104 | Engineering Chemistry & Environmental Studies | Download |
| C-106 | Surveying – I | Download |
| C-105 | Engineering Mechanics | Download |
| C-108 | Engineering Drawing | Download |
C16 Diploma in Civil Engg Previous Question Papers For 1st Year
C20 Diploma in Computer Engg Previous Question Papers For 1st Year
| | | |
| --- | --- | --- |
| Subject code | Subject Name | Aug/Sept 2021 |
| CM-101 | English | Download |
| CM-102 | Engineering Mathematics – I | Download |
| CM-103 | Engineering Physics | Download |
| CM-104 | Engineering Chemistry & Environmental Studies | Download |
| CM-105 | Basics of Computer Engineering | Download |
| CM-106 | Programming in C | Download |
| CM-108 | Engineering Drawing | Download |
C16 Diploma in Computer Engg Previous Question Papers For 1st Year
C20 Diploma in Electronics & Communication Engg Previous Question Papers For 1st Year
| | | |
| --- | --- | --- |
| Subject code | Subject Name | Aug/Sept 2021 |
| EC-101 | English | Download |
| EC-102 | Engineering Mathematics – I | Download |
| EC-103 | Engineering Physics | Download |
| EC-104 | Engineering Chemistry & Environmental Studies | Download |
| EC-105 | ELECTRONIC COMPONENTS AND POWER SUPPLIES | Download |
| EC-106 | Elements of Electrical Engineering | Download |
| EC-107 | Engineering Drawing | Download |
C16 Diploma in Electronics & Communication Engg Previous Question Papers For 1st Year
C20 Diploma in Electrical & Electronics Engg Previous Question Papers For 1st Year
| | | |
| --- | --- | --- |
| Subject code | Subject Name | Aug/Sept 2021 |
| EE-101 | English | Download |
| EE-102 | Engineering Mathematics – I | Download |
| EE-103 | Engineering Physics | Download |
| EE-104 | Engineering Chemistry & Environmental Studies | Download |
| EE-105 | Electrical Engineering Materials | Download |
| EE-106 | Basic Electrical Engineering | Download |
| EE-107 | Engineering Drawing | Download |
C16 Diploma in Electrical & Electronics Engg Previous Question Papers For 1st Year
C20 Diploma in Mechanical Engg Previous Question Papers For 1st Year
| | | |
| --- | --- | --- |
| Subject code | Subject Name | Aug/Sept 2021 |
| M-101 | English | Download |
| M-102 | Engineering Mathematics – I | Download |
| M-103 | Engineering Physics | Download |
| M-104 | Engineering Chemistry & Environmental Studies | Download |
| M-106 | Workshop Technology | Download |
| M-105 | Engineering Mechanics | Download |
| M-107 | Engineering Drawing | Download |
C16 Diploma in Mechanical Engg Previous Question Papers For 1st Year