AP SBTET Diploma Regular/Supply Exams Sept 2020 For All Semesters of C16, C14, C-09, Er-91 & I Year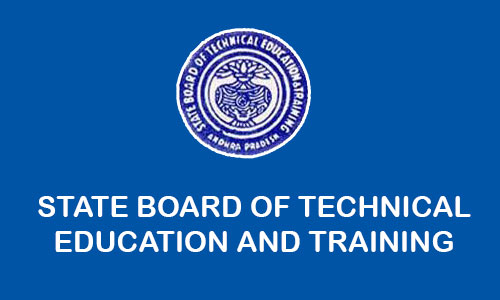 Sub: Diploma Examinations, MARCH, 2020 – Conducting of Postponed examinations due to Containment, Control and Prevention of spread of COVID-19 – Rescheduled from 21-09-2020 – Reg.
With reference to the above subject and reference cited, it is to inform that the C-16 (Regular subjects of 1st year & 4th Semester along with backlog subjects of all Semesters & 1st year), backlog subjects of C-14, C-09 and II Year Pharmacy(ER-91) schemes scheduled from 30/31-03-2020 is rescheduled from 21-09-2020 as shown below: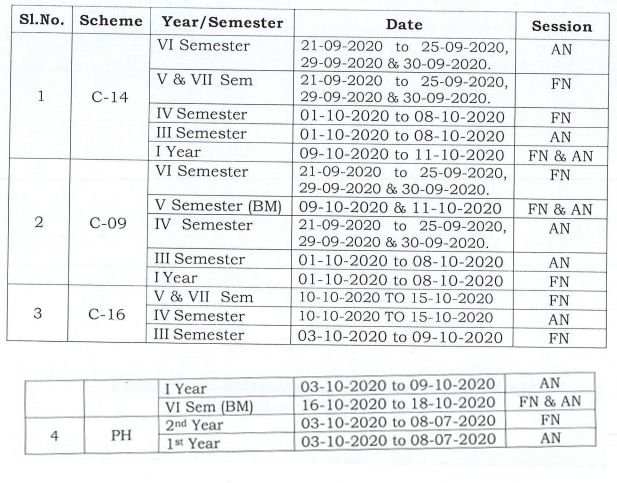 Note: The regular students of C-16 V Semester, who were attended V Semester examinations in October/Novermber, 2019 and who are attending the examinations scheduled from 16-09-2020 are not permitted to write examinations scheduled from 03-10-2020.
The detailed Time-Table will be placed in due course. The Chief Superintendents are requested to place the Circular in the notice board of the college and to give wide publicity through local media.
The Chief Superintendents are also requested to take special care to conduct the examinations in a smooth manner by strictly adhering to the standard procedure specified in the Annexure.
Download the Official Notification Here