AP Schools half day Schedule 2020 – Half Day Schools from 15-03-2020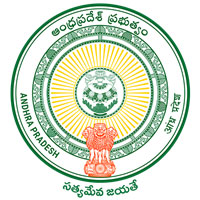 Sub: School Education – School Academic Calender-2019-2020 – Declare Half-a-day Schools w.e.f. 15-3-2020 to all Management Schools in the State during the Academic Year 2019-20 – Orders – Issued.
In pursuant to the instructions issued in the references read above, the Commissioner of School Education, AP. is hereby declared Half-a-day schools from 15-03-2020 upto last working day i.e., 23-04-2020 to all Management Schools in the State during the Academic Year 2019-20.
Therefore, all the Regional Joint Directors of School Education and District Educational Officers in the State are requested to issue necessary instructions to all Field Officers / Headmasters of all Management Schools including Pvt. Un-aided Schools to run Half-a-day Schools w.e.f. 15-03- 2020 without fail.
Further, they are requested to issue following instructions to all Field Officers and Headmasters of Management Schools , while running half-a-days schools in the State.
Strictly implement the half-a-day school timings as per School Academic Calendar.
2nd Saturday in the month of April should be count as working day.
Adequate drinking water should be provided in all schools with the support of Gram Panchayat & RWS Department whereever and whenever required and ensure the same.
Classes shall not be conducted in the open areas / under the trees etc., under any circumstances.
Keep handy some Oral Re-hydration Solution (ORS) sachets in every school for use of Students, if suffering from Sun/Heat Stroke with coordination of the Medical & Health Department.
Provide buttermilk during Mid Day Meals in coordination with local community/ Voluntary organisations.
Mid-day-meals should be prepared and supplied to the students at the end of school hours and then send students to their homes.
Monitor the above measures closely with Head Masters, Inspecting Officers and other officials and see that all precautions are taken to avoid any hardship to the Students/ Teachers.