AP TCC Time Table February 2018: Andra Pradesh Board Of Secondary Education has released the Technical Certificate Course February 2018 Exam Time Table on its official website i.e., www.bse.ap.gov.in. Candidates can check and download TCC examination Feb 2018 time table/schedule.
AP TCC Time Table February 2018 – Andhra Pradesh Technical Certificate Course Schedule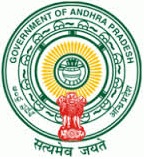 It is hereby notified that the Technical Certificate Course Examination in Lower and Higher Grades in Drawing. Handloom Weaving and Tailoring & Embroidery will be held in the month of Feb, 2018 at the identified centres in all the (13) Districts of A.P State. The candidates who have passed VII Class Examination are eligible to appear for Lower Grade Examination in the above Trades and those who have passed Lower Grade Technical Examination (or) equivalent to lower grade exam are eligible to appear Higher Grade Examination in the concerned Trade. The candidates desiring to appear for these examinations should apply through ONLINE in our website i.e., www.bse.ap.gov.in and submit their down loaded web application forms at concerned District Educational Officer from 28-12-2017.
AP TCC Examinations, Feb – 2018 Time Table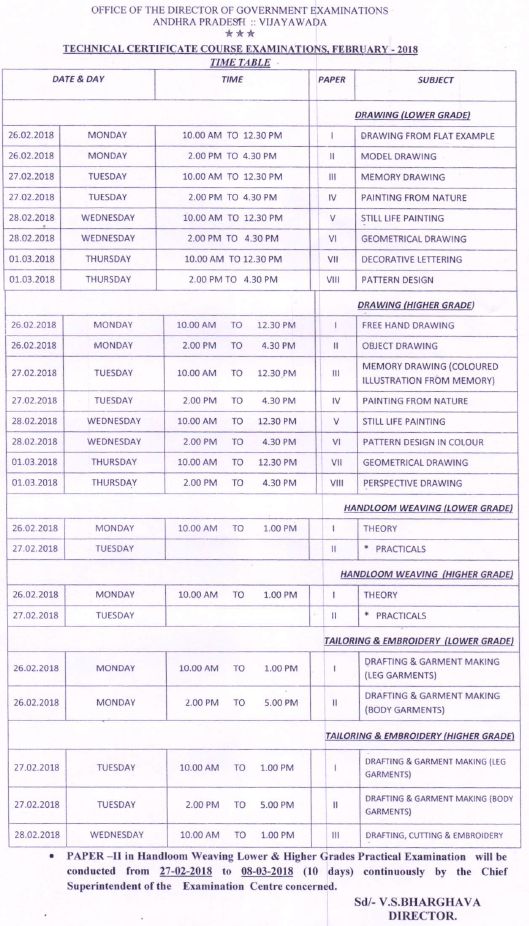 Paper-II in Handloom weaving lower & higher grades practical examination will be conducted from 27-02-2018 to 08-03-2018 (10 days) continuously by the chief superintendent of the examination centre concerned.