Andhra University declare Holidays upto 31-03-2020: As per the GO. cited. the Government Of Andhra Pradesh has issued instructions to prevent and contain spread or COVID 19 in the State Of Andhra Pradesh. In this regard. I am by direction inform that Andhra University declare holidays upto 31-03-2020. Accordingly, Andhra University Constituent Colleges, Hostels, Library (including Reading Room) and all other offices/units shall remain closed with immediate effect up to 31-03-2020.
Andhra University declare Holidays upto 31-03-2020 Due to Corona pandemic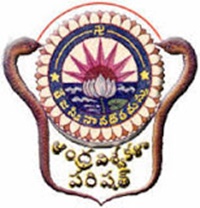 All the students and Research Scholars or A.U Campus are informed to make arrangements to leave hostels and reach home henceforth. The Students. Research Scholars. Teaching and Non-teaching Staff are advised to Stay at home and observe precautionary measures during the above period to contain spread of COVID-19 in the State of Andhra Pradesh.
The emergency services like Power House. Water Supply, Security, Sanitary, Health Centres and other essential services will work as usual by taking necessary precautionary measures.
The Principals of A.U Affiliated Colleges are also informed to follow the same in strict adherence.
Download the Official Notification