AU Degree Notification 2021 For 1st, 3rd, 5th Semesters: Andhra University has released Online Registration Schedule for B.A, B.Sc, B.Sc Food Science & Nutrition, B.Sc Food Technology, B.Com, BBA, BCA and BHMCT 1st(Supply), 3rd, 5th Semesters Practical and Theory Examinations February 2021.
AU Degree Notification Feb 2021 For 1st, 3rd, 5th Semesters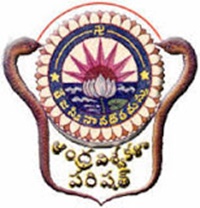 The online registration of examinations schedule for Practical and Theory examinations for 1st (Supply), III and V Semesters of B.A., B.Sc, B.Com, BBA, Food Science Nutrition, B.Sc. Food Technology, BCA and BHMCT Degree courses is as follows:
1.
Student enrolment and Examination Registration without Penalty
07-02-2021 to 27-02-2021
2.
Examination Registration with Penalty of Rs.2,000/-
28-02-2021 to 03-03-2021
3.
Closing of examination registration
04-03-2021
4.
Commencement of Practical examinations schedule
From 26-02-2021 to 06-03-2021
5.
Commencement of Theory examinations
08-03-2021
6
Examination Fee particulars
Semester Whole Fee(Rs)
Registration fee Each Semester(Rs)
a) B.A. & B.Com.
1100-00
55.00
b) B.Sc., B.Sc. Food Science & Nutrition., B.Sc. Food Technology, BCA.,BBA & BHMCT.
1200-00
55-00
c) Supplementary candidates for each subject/paper.

(Two subjects above whole fee)

250-00
55-00
NOTE:
1. Practical marks have to be uploaded online by the concerned colleges in the University website by 15-04-2021 and marks can not be allowed for uploading after due date.
2. The portal will be opened from 15-04-2021 to 25-04-2021 for uploading of Internal marks.
Download the Official Notification Here: Click Here