AU PG 1st Sem Online Registration For Arts and Science Courses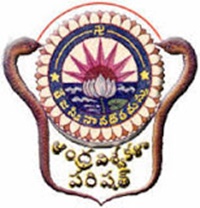 All the PG Regular Students of First Semester Arts and Science Courses in AU are hereby informed to register directly for First Semester Examinations Scheduled to be held from 26th April 2021 & Examination Registration Extended upto 18-04-2021.
In view of COVID issues, the Controller of Examinations of Andhra University informs that all the students of Post Graduate (Regular) First Semester of Arts & Commerce and Science Courses need to self-register through online mode directly for the first semester-end examinations which are scheduled to be held from 26th April, 2021 by paying prescribed fee. The concerned link is placed in the university website: (www. andhrauniversity.edu.in). The last date for online registration for examination fee is extended upto 18-04-2021.
The procedure for online registration and examination fee payment is explained in the form of a step by step process. The login id is student registration number and password is first character of the student name in Capital letter@register number. The student is advised to change the password on first login. The student is required to download the hall-ticket for the examination. This facility is available in the student portal of the following website:
PG First Semester Student Exam Registration Link
M.A., M.Sc., M.Com., M.B.A., PG Diploma., Diploma., M.Sc (Tech)., Inte. Geology., B.F.A and M.F.A Courses First Semester Online Student Enrollment and Examination Registration (Regular Only) Schedule, April 2021