AU College of Arts and Commerce are Directed to Reschedule the 3rd & 1st Sem Time Tables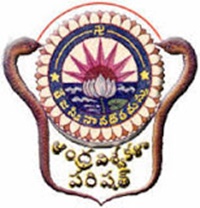 All the Heads of the College of Arts & Commerce of Andbra University are direeted to reschedule the Time-Table for Third Semester Examinations from 1st March, 2021 to 10th March, 2021 on alternate dates. They are further directed to set the Time-Table for 1st year First Semester Supplementary Examinations in between from 1st March, 2021 to 12th March, 2021.
The Heads are to inform to the Third Semester Students to arrive in to the campus on 24th February, 2021 and Second Mid-Semester Examinations should be conducted on 25th, 26th and 27th February, 2021. The Heads are directed to send the rescheduled Examination Time-Table for both Third Semester (Regular) and First Semester (Supplementary) Examinations by 11th February, 2021 to our office.
| | |
| --- | --- |
| Sem | Exam Dates |
| 3rd Sem 2nd Mid Exams | 25th, 26th and 27th February, 2021 |
| 3rd Sem Exams | 1st March, 2021 to 10th March, 2021 on alternate dates |
| 1st Year 1st Sem Exams | 1st March, 2021 to 12th March, 2021 |
Download the official Notification Here: Click Here