CBSE Board Class 10, 12 Exams Will Be Conducted After Lockdown – Press Release dated on 29-04-2020.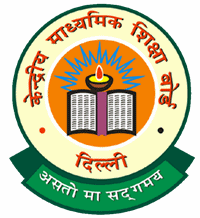 With regards to conduct of Class X examinations several queries are being received by the CBSE. In this context, it is once again reiterated that remaining examinations of Class X as stated in the Press Release dated 01.4.2020 will be conducted by CBSE. It is once again clarified that adequate time of 10 days will be given to all stakeholders before starting the examinations. Therefore, there is no change in the position of holding board examinations and the position continues as per information given vide Press Release dated 01.4.2020.
It is also informed that examinations of all the subjects of Class X and XII as mentioned in Press Release will be conducted after assessing the situation after the lockdown is over.
Download the Official Notification Here
Old News:
Not Possible to hold CBSE exams, Promote Based On Internal Marks: Sisodia to HRD Ministry
In a meeting of education ministers of various states with the Union HRD Minister, Ramesh Pokhriyal, Sisodia said that it will be difficult to conduct the exam with the COVID-19 situation across the country and especially in Delhi. CBSE can promote students of both the classes based on the exams that have already been conducted and based on the internal assessment for the remaining subjects.
It will not be possible to conduct the remaining exams of CBSE 10th and 12th so that children should be passed on the basis of internal exams as it was done for the students of 9th and 11th," Mr Sisodia said while tweeting about the details discussed in the meeting.
Source: scroll.in