CBSE Class 10, 12 Sample Paper 2019: The sample papers With Answers and the marking scheme for both Class 10th and Class 12th students of the Central Board of Secondary Education (CBSE) have been released by the Board. Students may download CBSE class 10 sample paper 2019 & cbse class 12 sample paper 2019 on the official website, cbse.nic.in or cbseacademic.nic.in.
CBSE Class 10 & 12 Sample Question Papers 2019 With Answers & Making Scheme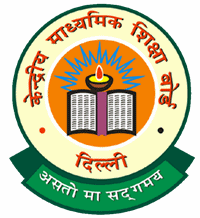 Solved CBSE Sample Papers 2019 (All Subjects) are available here for download in PDF format along with answers and Marking Scheme. Central Board of Secondary Education (CBSE) has recently published these Sample Papers with answers for the academic year 2018-19. Students preparing for CBSE Board Class 10, 12 Examinations 2019 should thoroughly study these Solved Sample Papers and their Marking Scheme. CBSE Board Exams 2019 are expected to start from 1st March 2019, and these papers are essential for board exam preparation.
Sample Question Papers and Marking Scheme for Board Examination-2019
The Sample Question Papers and Marking Scheme for Classes X and XII have been uploaded on CBSE website. As per the feedback received from various stakeholders, members of Committee of Courses and the subject experts, there is an increase in internal choice in the Question Papers in some subjects both for classes X and XII. (List enclosed)
There is an increase in internal choice of approximately 33 percent in all the sections and for each type of question.
LIST OF SUBJECTS WHERE MORE INTERNAL CHOICE HAS BEEN GIVEN for 2018-19
Class-X-2019
Class-XII-2019
CODE
SUBJECT
CODE
SUBJECT
02
HINDI COURSE-A
030
ECONOMICS
85
HINDI COURSE-B
048
PHYSICAL EDUCATION
86
SCIENCE
054
BUSINESS STUDIES
87
SOCIAL SCIENCE
055
ACCOUNTANCY
41
MATHEMATICS
301
ENGLISH CORE (A separate notification has been uploaded)
154
ELEMENTS. OF BUSINESS
002
HINDI ELECTIVE
254
ELEMENTS OF BOOK KEEPING AND ACCOUNTANCY
031
CARNATIC MUSIC VOCAL
31
CARNATIC MUSIC VOCAL
032
CARNATIC MUSIC INSTRUMENTAL (MELODIC)
32
CARNATIC MUSIC MELODIC INSTRUMENTAL
033
CARNATIC MUSIC (PER. INS. MRIDANGM)
33
CARNATIC MUSIC PERCUSSION

INSTRUMENTAL

034

HINDUSTANI MUSIC VOCAL

34
HINDUSTANI MUSIC VOCAL
035
HINDUSTANI MUSIC MELODIC INSTRUMENTAL
35
HINDUSTANI MUSIC MELODIC

INSTRUMENTAL

036
HINDUSTANI PERCUSSION INSTRUMENTAL
36
HINDUSTANI MUSIC PERSCUSSION INSTRUMENTAL
049
PAINTING
64
HOME SCIENCE
050
GRAPHICS
122
SANSKRIT
051
SCULPTURE
052
APPLIED/COMMERCIAL ART
056
DANCE-KATHAK
057
DANCE-BHARATNATYAM
058
DANCE-KUCHIPUDI
059
DANCE-ODISSI
060
DANCE-MANIPURI
061
DANCE-KATHAKALI
302
HINDI CORE
041
MATHEMATICS
042
PHYSICS
043
CHEMISTRY
065
INFORMATICS PRACTICES-OLD
074
LEGAL STUDIES
083
COMPUTER SCIENCE-OLD
027
HISTORY
028
POLITICAL SCIENCE
029
GEOGRAPHY
037
PSYCHOLOGY
039
SOCIOLOGY
066
ENTREPRENEURSHIP
044
BIOLOGY
045
BIOTECHNOLOGY
022
SANSKRIT ELECTIVE
322
SANSKRIT CORE
064
HOME SCIENCE
Download CBSE Board 10th & 12th Model Question papers 2019
Students of Class X and Class XII are advised to check CBSE's website- cbse.nic.in and see to the sample papers (model) and marking scheme for the board exams which is scheduled to be held in the year 2019.
CBSE Class X Sample Question Paper With Answer & Marking Scheme for Exam 2018-19
CBSE Class XII Sample Question Paper With Answer & Marking Scheme for Exam 2018-19
To Get Latest Updates Download JFU App
| Results | Time Tables | Notifications |