CBSE Class 12 Syllabus 2020-21: The Central Board of Secondary Education (CBSE) board has released the new syllabus for class 12th examinations for science, arts, and maths branches. Students can check CBSE Class 12 syllabus 2020-21 for the next academic year. Due to COVID Lockdown, the classes are going to start late for the next academic year, as per the HRD Ministry guidelines. As per the guidelines from the MHRD, the classes for class 12th/Intermediate will be commencing from September. The Ministry of HRD also planning to reduce the syllabus as the academic session 2020-21. Students can check the CBSE Class 12th syllabus 2020-21 for science, maths, and arts streams and can have an idea about their chapters, units, and other details.
CBSE Class 12 Syllabus 2020-21 PDF Download Physics, Chemistry, Maths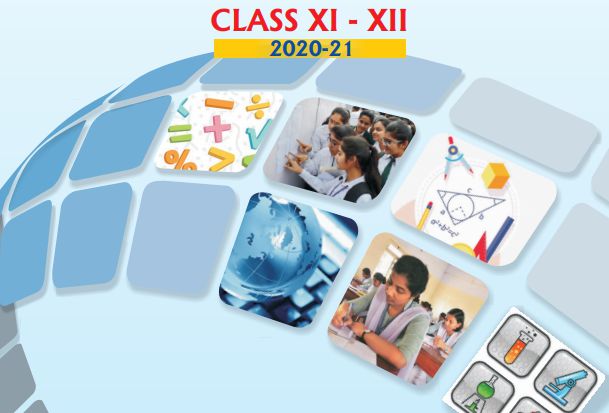 Students who are going to class 12th can check their detailed syllabus by downloading it for all the subjects. The syllabus and contents listed in PDF format. Students can check the chapter names, and other information clearly by viewing the syllabus. For the easy accessibility of students here we have attached the CBSE class 12th Syllabus 2020-21 for all subjects. Just tap on the provided link and easily download the syllabus of any of the subject. After downloading it, go through it and practice the subjects during the holidays to have the better understanding about the subject. This helps the students to get good score in their examinations.
CBSE Class 12 Syllabus 2020-21 Languages – (Group-L)
Academic Electives – (Group-A)
Co-Scholastic Areas
Senior Secondary – Additional Resources
Salient Features of the CBSE Senior Secondary School Curriculum
The Curriculum prescribed by CBSE strives to:
provide ample scope for physical, intellectual and social development of students;
enlist general and specific teaching and assessment objectives;
uphold Constitutional values such as Socialism, Secularism, Democracy, Republican Character, Justice, Liberty, Equality, Fraternity, Human Dignity of Individual and the Unity and integrity of the Nation by encouraging values-based learning activities;
nurture Life-Skills by prescribing curricular and co-curricular activities to help improve self-esteem, empathy towards different cultures etc.;
integrate innovations in pedagogy and assessment to keep pace with the global trends in various disciplines;
promote inclusive education by providing maximum possible equal opportunities to all students;
integrate environmental education in various disciplines;
equally emphasize Co-scholastic areas of General Studies and Health and Physical Education.
Promote Art integrating learning.