EENADU CHAMPION CRICKET (ECC) CUP 2017 Registration Form
The world's largest college tournament in Andhra Pradesh and Telangana, Eenadu Champion Cricket Cup. Get Ready to experience the unlimited fun with cricket, food & entertainment under flood lights. Register your college cricket and cultural team at http://www.eenadu.net.
Last Date for Registrations: 10th December 2017
To Register Call: 9959 799 116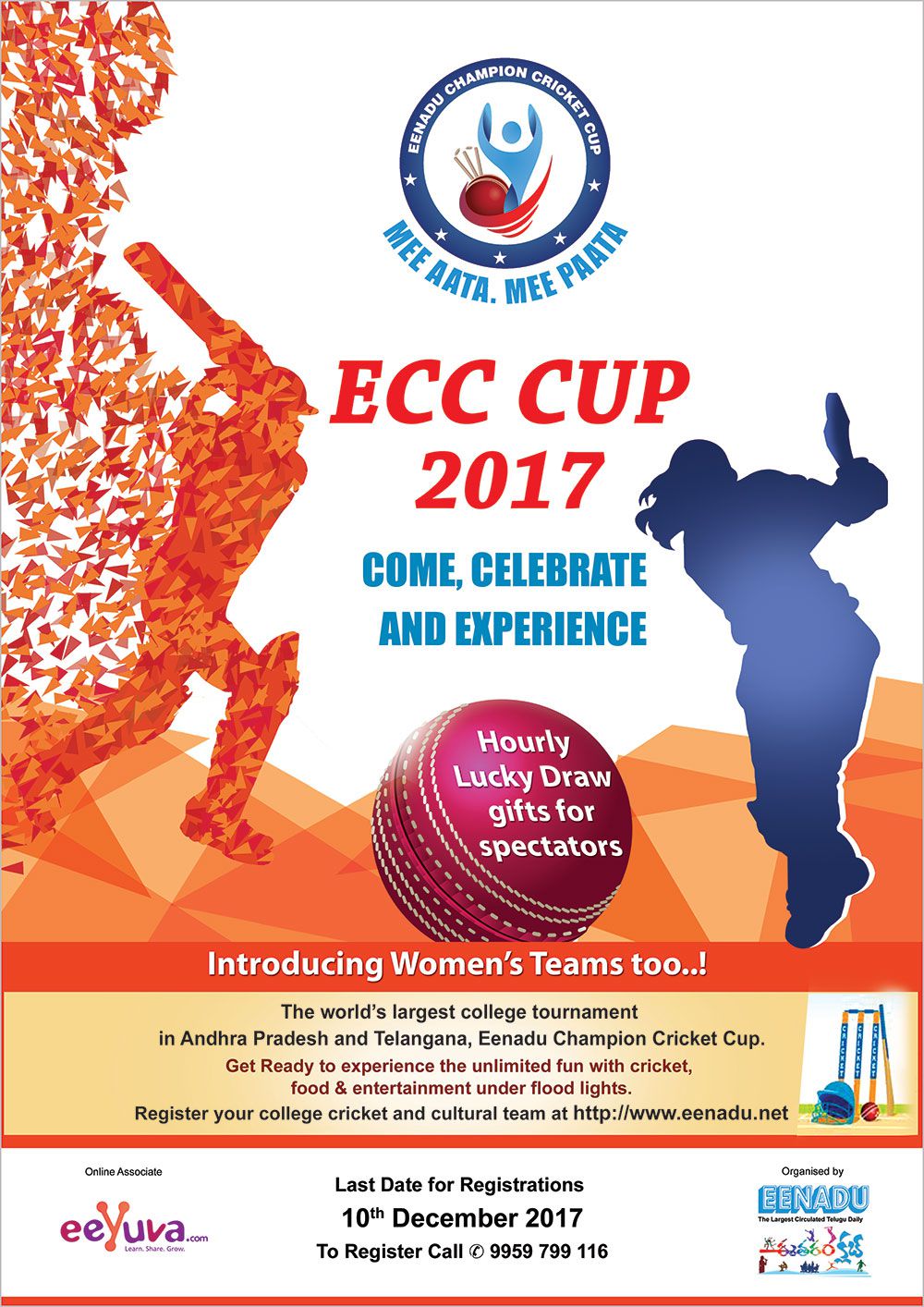 Required enclosers (3) :
Document No.1 – Teams Names with phone numbers on college letter head signed by Principal signature & seal
Document No.2 – Teams list with photos signed by Principal or P.D.
Document No.3 – College Management Declaration signed by Principal with rubber stamp