GATE Webinar – FREE Session on GATE by Expert on 9th April, 2022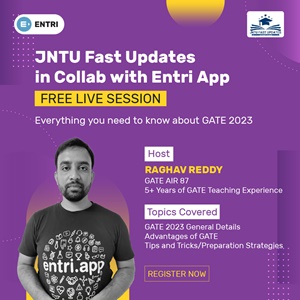 Do you think GATE is only for those who want to continue their higher studies? A high score on GATE will help you to get jobs from reputed PSUs like Indian Oil Corporation, ONGC, Bharat Petroleum to the Central Government. GATE is also required to continue your education at leading educational institutions in the country, including IITs with stipend.
Join with us for a FREE Session on GATE by our GATE expert. A session you shouldn't miss!
Date: 09th April, 07:30 P.M
Time: 07:30 P.M
Download ENTRI App for GATE Preparation: https://entri.sng.link/Bcofz/vfy0/yyzt