JNTUK Guidelines to Autonomous Colleges for conducting Final Semester Examinations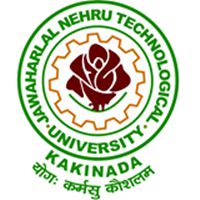 1) As per UGC guidelines, the Final Semester Examinations are to be conducted before 30th September 2020. The University planned for conducting the Final Semester examinations between 12-09-2020 to 27-09-2020 following existing practices without any inconvenience to CET examinations and Village/Ward Secretariat Staff Recruitment Examination. Similarly, the autonomous colleges shall schedule examinations accordingly.
2) In view of COVID-19, the End Examinations needs to be planned for a set of branches in the forenoon session and a set of branches in the afternoon.
3) The II-Mid Examination of Final Semester may be planned from lih September 2020 to 30th September 2020 as per Regulations if not yet conducted.
4) The seating arrangements shall be made such that only 12 to 15 students are accommodated per exam hall of size 66sqmt.
5) The COVID-19 precautions must be strictly followed during the conduct of examinations like wearing a mask, maintaining physical distance and timely sanitation of examination halls & common areas.
6) In case any student miss the examination due to COVID-19 hospitalization/quarantine, travel restrictions, such cases should be brought to the notice of University Examination Centre immediately after the completion of the examinations for necessary action.
7) A copy of the schedule of the examinations shall be submitted to the University Examination Centre.