HCL Vijayawada Recruitment Drive for 1000 IT Jobs: A recruitment drive to be conducted on 12th, and 13th February in HCL Gannavaram. HCL Vice President Smt Siva Shankar has announced that eligible candidates can enrol before 11th Feruary through online at hcltech.com/careers/vijayawada. Aspirants who are having 2 to 8 years of experience in IT field and freshers aiming to get jobs in IT sector can register themselves for the HCL Vijayawada drive.
HCL Vijayawada Recruitment Drive for 1000 IT Job Openings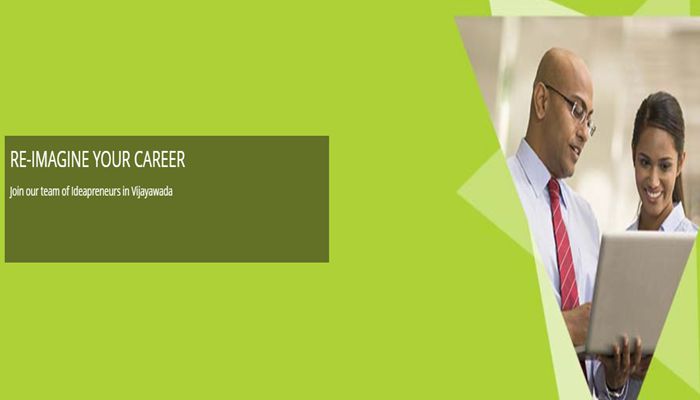 As part of 'HCL New Vistas' Programme the recruitment process will be held in virtual process.
The company's Global IT Development Center at Gannavaram is presently holding 1500 employees and the company is aiming to extend the employees number to 5000 in coming 4 years.
Apply Here For HCL Vijayawada Recruitment Drive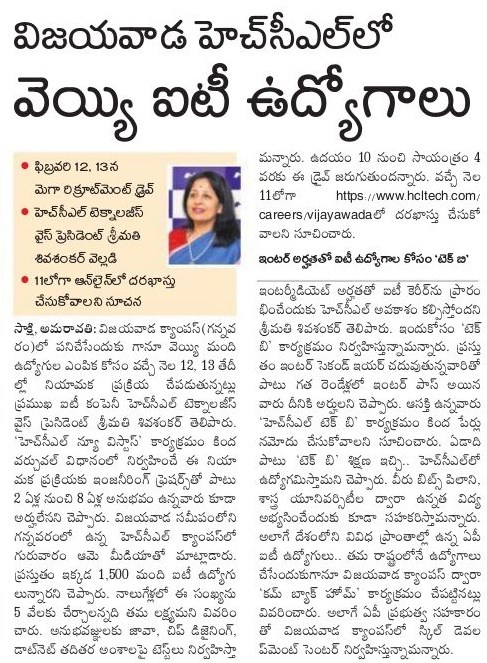 The recruitment tests will be conducted for JAVA, Chip Designing, .Net, and various other platforms.
HCL is originated a new programme named 'Tech B'; under this programme, company is planning to hire aspirants who wish to join the IT Career with Intermediate qualification. To register under Tech B, candidates who are pursuing Intermediate and candidates who finished their Intermediate in past 2 years are eligible. Interested candidates can enrol their names under HCL Tech B programme. Selected candidates will be trained for 1 year under Tech B programme and will be recruited in HCL after the training period.
Selected candidates will get the opportunity to continue their higher education through BITS Pilani and Sastra Universities. Also, the HCL is welcoming the Andhra Pradesh people working as IT professionals in various branches across the nation can come back to work in AP. This programme is named as 'Come Back Home'.
Also, HCL is going to establish a skill development center with the help of Vijayawada State Government.