HSBTE Syllabus 2020: HSBTE Diploma Syllabus 1st Year, 3rd, 4th, 5th, 6th Sem for Civil, Mechanical, electrical, electronics, computer science, etc. All the students who are waiting to know the pattern of new syllabus here is an update that HSBTE has released the new syllabus for all the branches of 1st year, 3rd, 4th, 5th, 6th Semester students. So that users can easily go through various concepts of MSBTE Syllabus.
HSBTE Syllabus 2020 1st Year, 3rd, 4th, 5th, 6th Sem Download (All Branches)
Here is the new Syllabus Book for all the branches of the students of MSBTE. Hence the students are requested to go through the syllabus book and prepare plans for the semester. With the help of this Syllabus Book, Student can get an appropriate idea how the semester syllabus is going to be and can get the basic knowledge of the subjects. The study of Diploma is completely different form Intermediate. In Diploma, students mainly need the concept in a particular topic and can easily write the Semester exams excellently with that concept in a particular topic.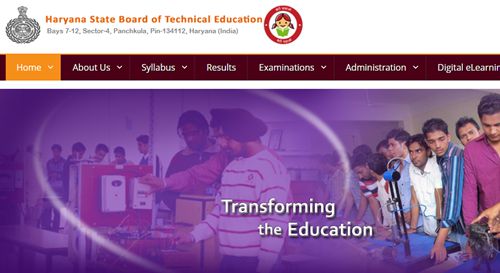 Reading Skills are most important one; Students are going to ask some questions in the examination like to guess the meaning of some words which are hard to get them. Students can come up where some students are habituated of silent reading of comprehension and develop writing skills in the students how to write in exact form and formal one. Paragraph writing or essay on the particular topic becomes easier for a student. Go through the syllabus copy and get some idea about the subjects that are going to be in the Semester.
HSBTE Diploma Syllabus 1st Year, 3rd, 4th, 5th, 6th Sem
Study Scheme and Curriculum contents for 2018 Batch onwards (Last Updated: 09 October 2019)