IBM India is conducting off campus hiring for 2017/2018 passouts. Offcampus hiring will be sometime next week, venue and date will be intimated to the registered candidates through email by IBM.
IBM Off Campus GTS Recritment Drive for 2017/2018 Passouts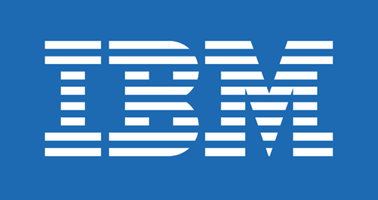 Details are as below:
Registration Link:    https://forms.gle/m1sfhbUYzFykGygC6
Last date of Registration: 27-04-19
About IBM
IBM has been present in India since 1992. IBM India's solutions and services span all major industries including financial services, healthcare, government, automotive, telecommunications and education, among others. As a trusted partner with wide-ranging service capabilities, IBM helps clients transform and succeed in challenging circumstances. The diversity and breadth of the entire IBM portfolio of research, consulting, solutions, services, systems and software, uniquely distinguishes IBM India from other companies in the industry.
About GTS
At Global Technology Services (GTS), we help our clients envision the future by offering end-to-end IT and business process services, supported by an unmatched global delivery network. GTS builds standardized portfolios around key assets and patented software, and bundles them with best practices and proven methodologies to ensure high quality of delivery, security, and compliance. It's this unique blend of bold new ideas and client-first thinking that makes GTS the fastest-growing division of IBM.
Academic Credentials/Eligibility:
Course Completion Year: 2017/2018(Only candidates, who have completed & cleared their educational degree and have all Semester Mark sheets should apply)
Degree Courses: Graduation and Post-Graduation – B.E/ B.Tech/ MCA– 65% or 6.5 CGPA. (Calculation of qualifying marks =Sum total of marks obtained divided by Sum total of maximum marks obtainable. All subjects will be considered including elective/optional subjects)
No current /past backlogs.
B.E/B.Tech Branches:
Computer Science Engineering / Computer Engineering
Information Science and Engineering / Information Technology
Electrical and Electronics Engineering
Electronics and Communication Engineering
Electronics and Telecommunication Engineering
Master Of Computer Application
What will you do
You will support problem and change tickets for client support operations (e.g. storage systems or server) for work involving problem determination and implementation of changes to hardware, software, applications or network systems. These tasks are not standardized and require independent thought and problem solving to resolve. Interaction with other teams is often required to solve issues. It also provides opportunity to understand the current Automation and Analytics work going on with clients to simplify and maximize operations with minimal effort.
Skills Required:
Fundamentals of IT-
Basic Concepts in Networking, Windows, Linux ,Unix and other OS.
Basic Knowledge of concepts about databases
Basic Knowledge of Z/Os and Operations Monitoring
Fundamentals of SAN, Back up and Restore Technology
Fundamentals of Cloud and Cloud Computing;
How we'll help you grow
Access to "Your Learning Portal" open to all IBMers, to help employees develop their technical skills, with over 500+ learning plans, covering 200+ roles. Opportunities of participating in programs designed to keep the employees skills industry relevant : Upskill employees to  newer versions of technologies /cross-skill to grow diverse technical skills in the same technology. This also entails key external training sessions & certifications. Capability Building Interventions on non-technical aspects like communication, leadership, project management, service management, risk, quality and compliance.
This is an Off Campus hiring for an entry level position, and the candidates should have completed their final year of education and should have obtained their degree prior to start of employment with IBM.
Neither IBM India Pvt. Ltd. nor any of its subsidiaries (collectively 'IBM'), nor any authorized third party who assists with our recruitment process, ever ask candidates for 'recruitment', 'processing' or any other kind of fees in exchange for offer letters from IBM. Offer letters and other recruiting correspondence from IBM are sent from an official e-mail id and/or are printed on IBM letterhead with authentic signatures of appropriate IBM authorities.