The Indira Gandhi National Open University (IGNOU) has announced the schedule for admissions (July Cycle). Visit the IGNOU official portal, ignouadmission.samarth.edu.in to apply for different open and distance learning (ODL) courses though online. IGNOU Online application form is presently accessible, applicants can send their online applications before the last date, July 15.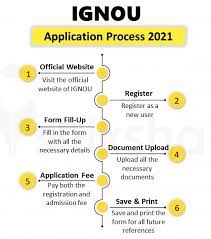 IGNOU Admission 2021 Registration Process Started
To apply IGNOU ODL courses, apply at ignouadmission.samarth.edu.in and to apply for online programmes visit ignouiop.samarth.edu.in.
Required Documents to apply IGNOU Courses
Scanned signature (less than 100 KB)
Scanned photograph (less than 100 KB)
Scanned copy of relevant educational qualification (less than 200 KB)
Scanned copy of age proof (less than 200 KB)
Scanned copy of experience certificate (if any) (less than 200 KB)
Scanned copy of BPL certificate, if Below Poverty Line(less than 200 KB)
Scanned copy of category certificate, if SC/ST/OBC (less than 200 KB)
IGNOU is offering over 200 ODL programmes and 16 online programmes. Applicants can go through the IGNOU courses from the IGNOU website. SC, ST candidates will get some fee exemption in ODL courses. The concession is given only for one admission cycle.
 "If an applicant submits more than one application claiming fee exemption, all the applications are liable to be rejected," the university said.