JNTUK : Implementation of Aadhaar Based Biometric Attendance System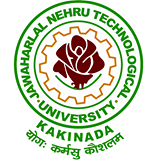 The Principals of all Autonomous and Affiliated Colleges Offering PG Programmes, JNTUK Kakinada
Dear Sir/Madam,
Sub: DAP -Implementation of Aadhaar Based Biometric Attendance System- Reg.
Ref: 1. APSCHE Letter No.APSCHE/UMS-Biometric-Univs. – Colleges/2015, dated 23-07-2015.
2. This office Letter No.RP/Bio-Metric/2015, dated 25-07-2015.
As per the Instructions of the APSCHE and subsequent meeting of Principals/Managements with Hon'ble Vice-Chancellor it is decided to implement Aadhaar based biometric attendance system from the Academic Year 2016-17.
For implementing Aadhaar based biometric attendance system, all the Principals have to register the college in http://attendance.gov.in by using the following steps:
1. Download the on-boarding form, i.e., "Appendix 'A' – Application format for Organization on-boarding" from http://attendance.gov.in/ or you can use the attached; fill all the fields (except – NIC Coordinator Mobile, NIC Coordinator e-Mail) scan and e-mail to s3baba@nic.in and pmu.guru@ap.gov.in
2. Obtain the hard copy and soft copy (excel form) of the details of "Employee Information Form" and "Student Form" (attached) from all the faculty/staff and students of the college.
3. And also, it is advised to procure" Aadhaar based biometric attendance system" which support NIC software, which are available directly in the market ( with DGS&D rate contract) to obtain attendance from faculty and students.
Please treat this as most urgent and complete on priority basis, as it is a government initiative and mandatory to avail government supported schemes.
Download the Official notification Here : Click Here
Employee registration form : Click Here
Organization Registration : Click Here
Student form : Click Here
University Master : Click Here
Institute Master : Click Here