Indian Army Technical Entry Scheme 2019: Applications are invited from unmarried male Candidates who have passed 10+2 examination with Physics, Chemistry and Mathematics (Hereinafter referred to as PCM) subjects and fulfill the eligibility conditions prescribed in the subsequent paragraphs, for the grant of Permanent Commission in the Army.
Indian Army Technical Entry Scheme 2019 Apply Online TES 41 After 10+2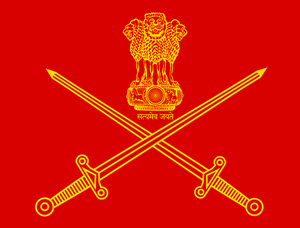 Vacancies: 90 (Vacancies are provisional and can be changed depending on the training capacity at the Training Academy for this course. The vacancies are subject to increase/decrease keeping the organizational requirement at the point of time.)
Indian Army Technical Entry Scheme Eligibility
(a) Nationality
A candidate must be unmarried male and must either be : (i) A citizen of India, or (ii) A subject of Bhutan, or (iii) A subject of Nepal, or (iv) A Tibetan refugee who came over to India before the 1st of January 1962 with the intention of permanently settling in India or (v) A person of Indian origin who has migrated from Pakistan, Burma. Sri Lanka and East African countries of Kenya, Uganda. the United Republic of Tanzania. Zambia, Malawi, Zaire. Ethiopia and Vietnam with the intention of permanently settling in India. provided that a candidate belonging to categories (ii). (iv) and (v) above shall be a person in whose favour a certificate of eligibility has been issued by Govt of India. Certificate of eligibility will however not be necessary in the case of candidates who are Gorkha subjects of Nepal. A candidate in whose case a certificate of eligibility is necessary may be shortlisted provisionally subject to the necessary certificate being given to him by the Govt before declaration of result by SSB/joining training.
(b) Age Limit:
A candidate must not be below 161/2 years and above 19% years on the first day of the month in which the course is due to commence i.e. the candidate should not be born before 01 Jan 2000 and not after 01 Jan 2003 (both days inclusive).
(c) Educational Qualification:
Only those candidates who have passed 10+2 Examination or its equivalent with a minimum aggregate of 70% marks in Physics, Chemistry and Mathematics from recognized education boards are eligible to apply for this entry. Eligibility condition for calculating PCM percentage of various state /central boards will be based on marks obtained in Class XII only.
(d) Medical Examination:
(i) The candidates must be in good physical and mental health and free from any disease/disability which is likely to interfere with the efficient performance of duties. (ii) There should be no evidence of weak constitution. bodily defects or under weight. (iii) The minimum acceptable height is 157.5 cms. For Gorkhas and individuals belonging to hills of North Eastern regions of India, Garhwal and Kumaon, the minimum acceptable height will be 5 cms less. In case of candidates from Lakshadweep, the minimum acceptable height can be reduced by 2 cms.
(e) Candidate should not have been debarred from appearing in any examination by UPSC. Candidate should not have been arrested/convicted by a criminal court or involved in any court case.
Training
Total training will be 5 years. Details are as under:
(a) Basic Military Training. 1 year (Officer Training Academy Gaya).
(b) Technical Training. (i) Phase-I (Pre Commission Training): 3 Years (CME Pune or MCTE Mhow or MCEME Secunderabad).
(ii) Phase-II (Post Commission Training): 1 year at CME Pune or MCTE Mhow or MCEME Secunderabad.
(c) Award of Degree. The candidates will be awarded Engineering degree after successful completion of the final examination. No ante date will be admissible to candidates on account of this Engineering degree During the last two semesters, the officers will be permitted only one relegation on academic grounds. This relegation will be within the maximum two relegations permitted on academic grounds in the entire Engineering degree (8 semesters) in accordance with JNU Ordnance. Any further relegation of the officer on academic grounds will lead to termination of his commission.
Cost of Training. (Borne by State: will be recovered from candidates withdrawing for personal reasons).
Rs 8785/- per week (or as notified from time to lime) for the period of candidate's stay at the Officers Training Academy, Gaya/Cadet Training Wing.
Promotion Criteria and Salary Structure
Promotion Criteria
RANK
PROMOTION CRITERIA
Lieutenant
On commission
Captain
On completion of 02 years
Major
On completion of 06 years
Lt Colonel
On completion of 13 years  On completion of 26 years
Colonel (TS)
Colonel
On selection basis subject to fulfillment of requisite service conditions
Brigadier
Major General
Lt General/HAG Scale
HAG+Scale (*Admissible to 1/31) of total strength of Lt Generals)
VCOASIArmy Cdr/Lt Gen (NFSG)
COAS
Pay
RANK
LEVEL
(PAY IN RS.)
Lieutenant
Level 10
58,100-1,77,500
Captain
Level 108
61,300-1,93,900
Major
Level 11
69,400-2,07,200
Lieutenant Colonel
Level 12A
1,21200-2,12,400
Colonel
Level 13
1.30.600-2 15,900
Brigadier
Level 13A
1,39,600-2,17,600
Major General
Level 14
1,44,200-2,18,200
Lieutenant General HAG Scale
Level 15
1,82,200- 2,24,100
Lieutenant General HAG + Scale
Level 16
2,05,400-2,24,400
VCOAS/Army CS/ Lieutenant General (NFSG)
Level 17

.

2,25,000- (fixed)
COAS
Level 18
2,50,000 – (fixed)
How to Apply
Application will only be accepted online. To do so the candidate needs to click on the  'online application' button on website: http://www.joinindianarmy.nic.in
(a) Candidates must enter their particulars in the online application. Terms and conditions linked to the form must be read, prior to submitting the form.
(b) A candidate is permitted to make changes to data filled incorrectly In online application till the closing of online applications. The candidate must 'submit' his application each time he  opens his application for editing. No changes to online application will be permitted thereafter  and no representation in this regard will be entertained.
(c) After successfully submitting the form the candidate will receive a confirmation in the form of a dialog box of having submitted the application. Print out of the application with a Roll number will be available to the candidate 30 mins after the closing of online applications. Candidates are required to print two copies of the application with Roll Number generated by the system. One copy of the  print out application duly self attested by the candidate will be carried to the selection centre for the SSB interview. Following documents will also be carried along with the Application Form:-
(i) Class 10m certificate / mark sheet In original Shooing DOB.
(ii) Class 12″ certificate mark sheet in original.
(iii) ID proof in original.
The second copy of the printout of online application Is to be retained by the candidate for his reference. There is no need to send any hard copy of application printout to Directorate  General of Recruiting.
(d) Two self attested photocopies of the certificates mentioned at set (c) above will be submitted at the time of SSB interview and originals will be returned after verification at the SSB itself.
(e) 20 copies of self attested PP size photograph will also be carried alongwitti the Application Form.
(f) Candidates must submit only one application. Receipt of multiple applications from the same candidate will result in cancellation of candidature.
Download the Official notification: TES-41