TS Intermediate Syllabus 2020-21 to Be Shortened by 30%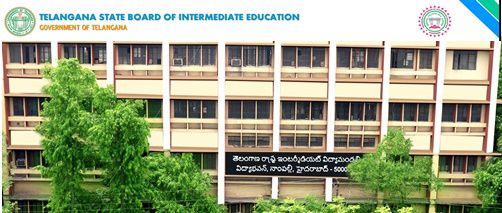 Due to Covid pandemic acceleration, recently the Central Board of Secondary Education has announced that the syllabus for class 9th to class 12th has been reduced to 30%. While the Telangana State Government is also planning to reduce the Intermediate syllabus by 30% as the guidelines of CBSE.
MPC, Bi.P.C syllabus to be reduced by 30% as guided by the CBSE. The Board of Intermediate started exercising of reducing the syllabus in Science and Maths Groups as mentioned by the CBSE. While the decision is yet to be taken on reducing the syllabus for Arts groups. Soon, the information about Arts group's syllabus to be revealed by the BIE.
తెలంగాణ విద్యార్ధులకు గుడ్ న్యూస్.. ఇంటర్ సిలబస్‌లో 30% కోత.!
కరోనా వైరస్ నేపధ్యంలో 9 నుంచి 12 తరగతుల వరకు సెంట్రల్ బోర్డు ఆఫ్ సెకండరీ ఎడ్యుకేషన్(సీబీఎస్ఈ) 2020-21 విద్యా సంవత్సరానికి 30 శాతం సిలబస్ కుదించిన సంగతి తెలిసిందే. ఈ క్రమంలోనే తెలంగాణలోనూ ఇంటర్మీడియట్ సిలబస్‌ను కుదించేందుకు రాష్ట్ర ఇంటర్ బోర్డు ప్రణాళికలు సిద్దం చేస్తోంది. సీబీఎస్ఈ 30 శాతం సిలబస్‌ను కుదించినట్లుగానే రాష్ట్రంలోనూ ఆ మేరకు చర్యలు తీసుకోవాలని నిర్ణయించింది.
Source: Tv9 Telugu