JEE Main Exam 8th January 2020 Postponed or Not? The National Testing Agency (NTA) has declared that the Joint Entrance Examination (JEE) Main 2020 will be held from January 6 to 9, 2020, and the Paper-II will be held on April 3 to 9, 2020.
The Central Trade Unions, All India Congress Trade Union Cong (IATUC), Indian National Trade Union Congress (INTUC), Central Industrial Trade Union (CITU) and Hind Mazdoor Sabha (HMS), and various other organizations have decided to perform the strike on 8th January Nationwide. Around 25 lakh people will be participating in the Bharat Bandh on 8th January. The unions are going to perform the strike to demand rights and facilities of workers, against the privatization of public sector units, among other things.
JEE Main Exam 8th January 2020 Postponed or Not?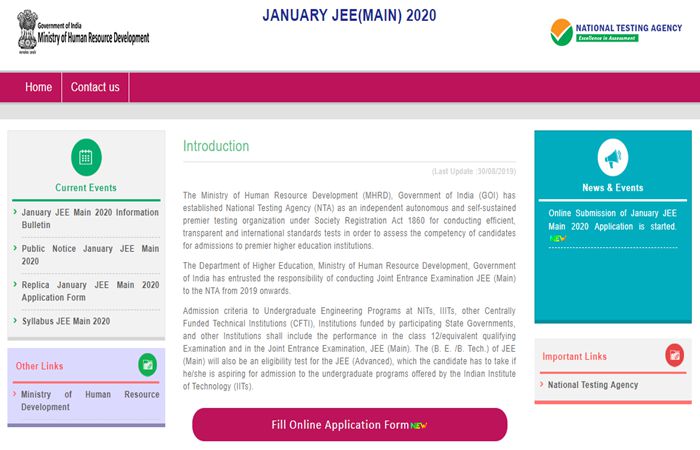 Live Updates – The Central Trade Unions have declared the Bharat Bandh on 8th January 2020. Due to this reason, the prescheduled examinations are likely to be postponed. On 8th January, 3 major examinations were scheduled to be held. JEE Main 2020, UPTET 2020, and ICAR ASRB NET 2020 exams were scheduled to be held on 8th January 2020. While the ICAR announced that the ASRB NET examination will be held on 11th January. Yet, there no confirmed news about the other 2 examinations. The NTA has to announce whether the JEE Main 2020 will be conducted on the same date or not. We will let the aspirants know about the schedule changes if the NTA had come up with any postponement decision. Keep visiting this page for more updates.
No update about JEE Main 2020 Exam on 8th January
Currently, NTA has not issued any clarification or notification about changes in the JEE Main 2020 schedule. JEE Main 2020 engineering entrance exam is currently going on for the January session. With Bharat Bandh scheduled for tomorrow, NTA is yet to issue any clarification about postponement or cancellation of JEE Main Exam for tomorrow.
JEE Main 2020
As per the updates from NTA, more than 9 lakh aspirants are competing for JEE Main 2020. Recently, the NTA released the admit cards for JEE Main January examination 2020 on its official website, jeemain.nta.nic.in. Aspirants applied for JEE Main 2020 have downloaded the admit cards as giving the exam as per the scheduled dates. While the Nationwide strike has created doubt about the IIT JEE Main exam schedule. If the NTA has not announced anything about the postponement, the exam will be held in the announced slots. Aspirants competing for JEE Main January 2020 can stay updated with the latest news to aware of the postponement details.