JNTUA All University Exams Scheduled on 28-12-2018 are Postponed, Due to Bandh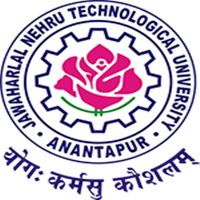 Subject: MBA/MCA/B.Tech/B.Pharm programs Regular & Supple Dec/Jan- 2018/19 – Exams Dated: 28th December 2018 – postponement – Reg.
JNTUA Rescheduled timetable for MBA/MCA/B.Tech/B.Pharm Dec-2018/Jan-2019 Exams
Due to Bandh, The University Examinations scheduled on 28-12-2018 (Friday) are postponed. The new dates for the postponed examinations will be notified shortly. You are requested to inform the same to the students concerned immediately.
Download the official Notification Here: Click Here
Check Here : Rescheduled Exams Dates
"Karuvu Bandh" on Dec 28 in AP
VIJAYAWADA: CPI state secretary of AP Ramakrishna has lashed out TDP government for not announcing assistance to those affected by the recent cyclone and the drought.
Speaking to the media, after a meeting of 9 left parties organized here on Wednesday, he said that they have decided to call for a "Karuvu Bandh" on 28 of this month. He said that left parties have also decided to organize state wide protests ahead of the Modi's visit as the PM has failed to fulfill the promises made during the bifurcation of the state.
He further said that a series of protests are planned including an event on 4 of January in Delhi demanding special status for AP, state wide protests on 5 of January and another event on 6 of January in Guntur which would involve raising slogans of  'Modi go back'.