Donations for Covid-CMRF ( Andhra Pradesh)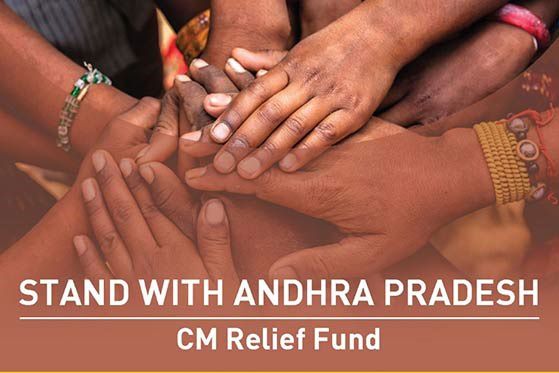 1. For Cheque payment in favour Of :
"Chief Minister Relief Fund, Andhra Pradesh"
2. For ONLINE payment:
a) SBI Account No. 38588079208
Velagapudi Secretariat branch
IFSC Code : SBIN0018884
b) Andhra Bank Account No: 110310100029039
Velagapudi Secretariat Branch
IFSC code : ANDB0003079
3. Donations through Website : apcmrf.ap.gov.in
(internet banking, debit card, credit card etc Of any bank )
4. For 1 and 2 above
The personnel details like Name and Address Of the Donor, Phone Number, email address and purpose of donation etc addressed to the Special Officer to Hon'ble CM, Ground Floor, 1st Block, A. P.Secretariat, Velagapudi and email : splofficer-cm@ ap.gov.in
5. For 3 above
Hon'ble CM letter, Receipt of Acknowlegement, Certificate of Income Tax for 100% exemption automatically generated in the down loads.
Download the Official notification here