JNTUH 1-2 Advanced Supply Time Table 2019: Jntu Hyderabad B.Tech 1-2 Advance Supply Time Table August 2019 R18, R16 released at jntuh.ac.in.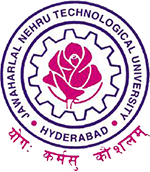 JNTUH B.Tech 1-2 Sem (R18, R16) Advanced Supply Time Table August 2019
JNTUH has announced B.Tech 1-2 Semester R18, R16 Regulations Advanced Supplementary examination time tables August 2019. Students can check and download the jntuh 1-2 supply time table 2019 r18, r16 from links given below.
JNTUH 1-2 Adv Supply Time Table 2019 Details:
Name of the University
Jawaharlal Nehru Technological University, Hyderabad
Name of the Examination
I B.Tech – II Semester Supplementary Examinations – August 2019
Exams Starts from
13-08-2019
TUESDAY
Conclude on
23-08-2019
FRIDAY
Examination Time
10:00 AM TO 01:00 PM
The Following Examination Time tables are released by JNTUK:
B.TEC I YEAR II SEMESTER – R18 REGULATIONS ADVANCED SUPPLEMENTARY EXAMINATIONS AUGUST-2019
B.TEC I YEAR II SEMESTER – R16 REGULATIONS ADVANCED SUPPLEMENTARY EXAMINATIONS AUGUST-2019
Download JNTUH 1-2 Advanced Supply Time Table 2019 R18, R16
JNTUH 1-2 R18 Advance Supply Time Table 2019
JNTUH 1-2 R18 Advance Supply Graphs Time Table Aug- 2019
JNTUH 1-2 R18 re-admitted Advance Supply Aug 2019
JNTUH 1-2 R16 Advance Supply Time Table 2019
B.Tech 1-2 R16-Graphics Adv. Supply TIimetable Aug- 2019