JNTUH 4-2 Revaluation Results 2020: JNTUH B.Tech/B.Pharmacy 4-2 Sem R16, R15, R13, R09 Regular/Supply Exams Recounting/Revaluation Results September 2020, jntu hyderabad 4-2 semester rc and rv results 2020.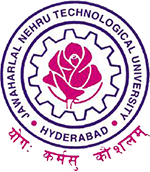 JNTUH B.Tech/B.Pharmacy 4-2 Sem Recounting/Revaluation Results Sept 2020
JNTU Hyderabad has announced B.Tech/B.Pharmacy IV Year II Semester All Regulations (R16, R15, R13, R09) Regular/Supply Examination Recounting / Revaluation Results September 2020 are released. students those who were applied for RC/RV can check those marks from below mentioned links. agains those who not satisfy with this they can apply for challenge revaluation before mentioned date.
(29-11-2020) : RCRV B.TECH/BPHARM IV YEAR II SEMESTER REGULAR/SUPPLEMENTARY EXAMINATIONS RESULTS PUBLISHED.
RCRV B.Tech IV Year II Semester (R16) Regular Examinations Results
RCRV B.Tech IV Year II Semester (R15) Supplementary Examinations Results
RCRV B.Tech IV Year II Semester (R13) Supplementary Examinations Results
RCRV B.Tech IV Year II Semester (R09) Supplementary Examinations Results
RCRV B.Pharmacy IV Year II Sem. (R16) Regular Examinations Results
RCRV B.Pharmacy IV Year II Semester (R15) Supplementary Examinations Results
RCRV B.Pharmacy IV Year II Semester (R13) Supplementary Examinations Results
RCRV B.Pharmacy IV Year II Semester (R09) Supplementary Examinations Results
Note : Last Date for Challenge Valuation : 07-12-2020