JNTUH 4-2 Revaluation Results 2021: JNTUH B.Tech/B.Pharmacy 4-2 Sem R16, R15, R13, R09 Regular/Supply Exams Recounting/Revaluation Results July, 2021, jntu hyderabad 4-2 semester rc and rv results 2021.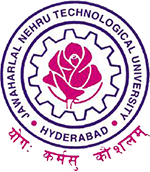 JNTUH B.Tech/B.Pharmacy 4-2 Sem Recounting/Revaluation Results July 2021
JNTU Hyderabad has announced B.Tech/B.Pharmacy IV Year II Semester All Regulations (R16, R15, R13, R09) Regular/Supply Examination Recounting / Revaluation Results July 2021 are released. students those who were applied for RC/RV can check those marks from below mentioned links. agains those who not satisfy with this they can apply for challenge revaluation before mentioned date.
RC/RV B.TECH/BPHARM IV YEAR II SEMESTER REGULAR/SUPPLEMENTARY EXAMINATIONS RESULTS PUBLISHED.
RC/RV B.Tech IV Year II Semester (R16) Regular Examinations Results
RC/RV B.Tech IV Year II Semester (R15) Supplementary Examinations Results
RC/RV B.Tech IV Year II Semester (R13) Supplementary Examinations Results
RC/RV B.Tech IV Year II Semester (R09) Supplementary Examinations Results
RC/RV B.Pharmacy IV Year II Semester (R17) Regular Examinations Results
RC/RV B.Pharmacy IV Year II Sem. (R16) Supplementary Examinations Results
RC/RV B.Pharmacy IV Year II Sem. (R15) Supplementary Examinations Results
RC/RV B.Pharmacy IV Year II Sem. (R13) Supplementary Examinations Results
RC/RV B.Pharmacy IV Year II Sem. (R09) Supplementary Examinations Results
Note : Last Date for Challenge Valuation : 18-09-2021