JNTUH How to Apply for PC and CMM With Grace Marks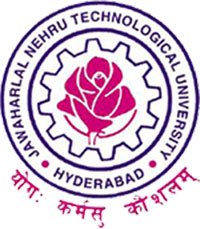 a) Filled in Form-5.

b) Photostat copy of SSC.

c) Original Marks Memo(s) containing subject(s) for which award of Grace Marks requested.

d) Amount : Paid at college.

e) Submit above documents at your college exam cell.

Note :
Grace marks can be added only to 1 or 2 subjects maximum. (irrespective of credits other than Major Project, Minor Project, Comprehensive Viva-Voce, Seminar)
Grace marks can be added only for external marks.
Grace marks can't be added to internal marks.
The best performance among all the external examinations shall be considered while giving the grace marks. i.e., you can use even your best previous result [Best external mark among all Regular/Supple exams till now] while applying for grace marks.
Students can apply for grace marks only after they get the original marks memos.