JNTUH Logo Design and Slogan competition on the occasion of Golden Jubilee Celebrations of JNTU Hyderabad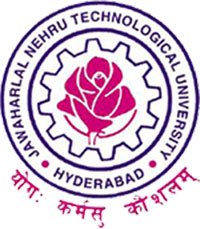 Sub: JNTUH — DAP – Competition on Logo Design and Slogan Writeup
We are glad to announce a Logo Design and Slogan Writeup competition on the occasion of Golden Jubilee Celebrations, commemorating the 50th year of JNTUH.
Jawaharlal Nehru Technological University(JNTU) turns 50th Year (1972-2021).
We are all fortunate that we are part of the spectacular history of this premier University, JNTUH. Seize the opportunity to participate in designing a unique logo and slogan to mark the 50 anniveßary of JNTUH. This is the time and an opportunity to showcase, unleash your innovative talent and creativity!
University is looking for the best logo and slogan from its current and past students of all its constituent and affiliated colleges. The selected winner will receive a due recognition. The logo will be used in all publicity materials and publications / as the tag line in various activities in the course ofthe year (October 02, 2021 to October 02, 2022).
Entries should be submitted to pa2registrar@jntuh.ac.in, dap@jntuh.ac.in. jhub@jntuh.ac.in by September 26th, 2021 (5.00 pm) along with the following details: –
Name of the Student :
Logo Design :
Slogan writeup:
Both (Logo and Design) :
College Name :
College Roll No. :
Course :
Year of study :
phone number :
E-mail id :
For More details like Design Guidelines, General Guidelines, slogan guidelines etc download the official notification here: Click Here