JNTUH Conducting of University Exam Question Paper in Blooms Taxonomy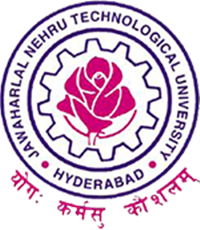 Sub: Conducting of University Exams Question paper in Blooms Taxonomy-Request — Reg.
Wishing you all a Very Happy and Prosperous New Year
The University wishes to bring change in the examination question paper to test the understanding and creative skills of the students by adapting Blooms taxonomy. This adaptation will be done on a pilot project basis for the students of selected branches of B.Tech II year II semester. The identified branches are Civil Engg., Electrical and Electronics, Mechanical Engg., Electronic and Communication and Computer Science Engineering.
The motive of this changes is to bring a change in mindset for students, who are anticipating stereotyped questions especially relying on question banks rather than the text books. The subject teachers may be instructed to conduct the mid examinations by adapting Blooms taxonomy. If the mid and quiz examinations are conducted at college-level to the students using this method, it will be of great help to the students so that they will be ready to face the University examination in the new method using Bloom taxonomy.
A set of model question papers will be sent to the colleges. These model question paper are to be circulated among the students and faculty of B.Tech II year II semester for the branches mentioned above, for their awareness towards this change and quick adaptation to this pattern. The model question papers shall be made available in the examination portal within two weeks. If the B.Tech II year II semester subjects of other branches are common to the any of the above listed branches, the students of other branches will also have their University examination in Bloom taxonomy, for those common subjects. We solicit your cooperation towards achieving the goals regarding the improvement of quality of assessment.
Download the official Notification Here: Click Here