JNTUH All The M.B.A/M.C.A/B.TECH/B.PHARM Exams Scheduled on 13-09-2016 Postponed & Rescheduled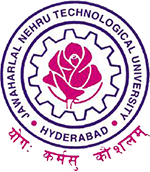 Sub: JNTUH – Exam Branch – Postponement and Rescheduling of M.B.A/ M.C.A/ B.TECH/B.PHARM courses University Examinations scheduled on 13-09-2016 – due to change of Bakrid festival date – Intimation -Reg.
It is here by informed that the M.B.A/M.C.A/B.TECH/B.PHARM courses Examinations to be held on 13-09-2016 are postponed due to change of the date of Bakrid Festival and rescheduled as mentioned below.

This is for your information and requested to inform the same to the students.
NOTIFICATION : In partial modification of the orders issued in G.O.Rt.No.3192, G.A.(Poll.A) Dept., dt.05.12.2015, notifying the General Holidays and Optional Holidays, the Government hereby declare  13.09.2016 (Tuesday) as General Holiday on the occasion of 'Bakrid Eid Festival (Eid‐ul‐Azha), instead of    12.09.2016 (Monday), declared earlier.
Download the Official notification here : Click Here