JNTUH Opportunity For Name, Father Name, Gender and Photo correction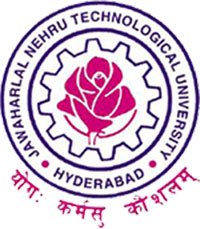 All the Principals are informed to note that the University exam branch wish to give an opportunity to correct the name, father name and gender of the students of your college, if there are any errors. This facility is given to only those students who are studying/completed course work, but not received their provisional certificates. You are informed to verify the data printed on the recent semester-exam hall ticket with the SSC (or equivalent) certificate of the student to ascertain the claim of the student who approach the Principal office.
The Principals of the colleges shall upload the zipped folder containing the name correction details filled in the enclosed .xls file, and the scanned copy of the Principal attested documentary proof (SSC original certificate or equivalent). The zipped file shall be uploaded to the University by using the respective courses (B.Tech / B.Pharm / MBA etc.) Exam Registration Portals by using the menu option "Upload name correction request", from 01-04-2022 to 16-04-2022.
Please note that if the wrong photo printed on provisional certificate, a penalty of Rs. 10,000/- shall be collected for replacement with correct photo.
If the students desire to get the revised marks memos, after incorporating the corrections, it can be indicated in the same excel file. A fee of Rs. 50/- per each marks memo is to be collected from the students. The consolidated amount of the fees of all the students of your college shall be collected by the University Exam branch along with the semester exam fee. The revised marks memos shall be collected from the University examination branch along with the stationary. Please note that at the time of issue of new marks memos, the previous (in-correct) marks memos need to be collected from the students and are to be returned to University Examination branch.
Download the Official Notification Here: Click Here
Profile Correction Uploading Format