JNTUH Ph.D Admissions 2020-21 : Important NOTICE to applicants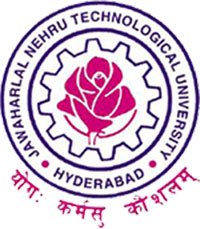 After last date for submission of applications for admission into Part Time (External) Ph.D. Program, Part Time Ph.D. Program for Industrial Executives, Full Time (Regular) Ph.D. Program in Research Centres Affiliated to JNTUH for the academic year 2020-21, it is found that the applicants have not enclosed the copies of following documents with their application form at the time of submission. Therefore, it is to inform all the applicants to email the following scanned documents as single PDF document to Email Id: admissiondirector@jntuh.ac.in on or before 27.08.2020 failing which their application form will not be considered for admission process.
Scanned Copies of Document to be Emailed as single PDF document :
1. Academic Qualification Certificates:
a) Under Graduation Degree Certificate and Consolidated Marks Memo
b) Post Graduation Degree Certificate and Consolidated Marks Memo
c) Caste Certificate for BC-A/B/C/D/E, SC and ST candidates
d) Qualified certificate with marks memos of CSIR /UGC JRF / NET / SET / SLET / GATE /GPAT etc.
2. No Objection Certificate from the employer: To be issued on company Letter Head by the Head of the Organization/Department/Unit where the candidate is currently working.
3. Details of employment/ work experience: Particulars of employment(s) from date of completion of prescribed qualifying Examination till date. Work experience / Service Certificates with full address of organization.
Important Note: Applicants / Candidates are requested to mentioned the Name of the candidate, acknowledgement registration number of already submitted application form and name of the subject for admission, while sending PDF documents by Email.
Download the Official Notification Here