JNTUH Rescheduling of UG/PG End Semester Exams Scheduled on 21-09-2023 due to TSPSC-CBRT exam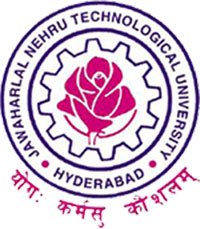 Sub:–JNTUH- Directorate of University Examinations – Online – Rescheduling of Examinations of UG/PG exams for TSPSC-CBRT exam on 21-09-2023 – Request – Reg.
In view of the above, all the University exams scheduled on 21.09.2023 are re-scheduled and rescheduled dates are as given in below table. However, all remaining examinations will be conducted as per the schedule announced earlier.
S.No
Course Year and Semester
Original scheduled date of exams
Re-Scheduled date of exams
1
1st Year B.Tech R15, R13 supply drawing exams
21-09-2023 Thursday FN

21-09-2023 Thursday AN
22-09-2023 Friday FN

22-09-2023 Friday AN
2
MBA/MCA IV sem Reg/supply exams
21-09-2023 Thursday FN
26-09-2023 Tuesday FN
Rescheduling of UG/PG end semester examinations on 21-09-2023