JNTUK 1-2 Sem Academic Calendar 2020-21: JNTU Kakinada has announced B.Tech 1st Year 2nd semester Academic Calendar for 2020-21 Admitted Batch.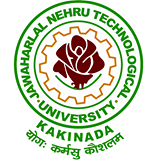 JNTUK B.Tech 1-2 Sem Academic Calendar For A.Y 2020-21
In the letters under references above cited, I am by' direction, it is to inform that the commence the class work for I Year II Semester B. Tech & B. Arch Courses from 11.05.2021 in the blended method due to postponed all the Offline examinations scheduled during May 2021. The Revised Academic Calendar is enclosed here with ready reference.
B.Tech I Year II Semester Academic Calendar 2020-21 – REVISED
II-SEMESTER
I Unit of Instructions
10.05.2021
26.06.2021
7W
I Mid Examinations
21.06.2021
26.06.2021
1W
II Unit of Instructions
28.06.2021
14.08.2021
7W
II Mid Examinations
09.08.2021
14.08.2021
1W
Preparation & Practicals
16.08.2021
21.08.2021
1W
End Examinations
23.08.2021
04.09.2021
2W
Commencement of next Year Class Work
20.09.2021
NOTE: I Semester Examinations may be conducted at the convenience during the II Semester.
Download Official Academic Calendar Here:
JNTUK B.Tech I Year II Sem Academic Calendar For A.Y 2020-21 (Revised on 11-05-2021)