JNTUK Application for Granting of Temporary & Permanent Affiliation for the A.Y 2021-22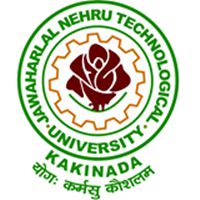 I am by direction of the Hon'ble Vice-Chancellor, JNTUK wish to inform all the Principals / Managements Of the existing Affiliated Colleges under the jurisdiction Of JNTUK Kakinada that it is proposed to conduct Fact finding Committee inspections for grant of Grant / Renewal of Temporary Affiliation and Permanent Affiliation for the academic year 2021-22. Hence you are requested to upload information in prescribed format through login link to the government of AP https://affiliation.apcfss.in on or before 10.09.2021 and to submit hard copy of application to the Registrar, JNTUK, Kakinada duly undersigned on or before 13.09.2021.
It is also inform you that those who have not paid Application fee, Inspection fee, and Affiliation fee as per earlier FFC circular dated 01.09.2021, shall credit the amounts to the Registrar Affiliation Account through SBI collect
Link: In https://www.onlinesbi.com/sbicollect/icollecthome.htm?corplD=1342357.
The Demonstration Of the procedure for uploading is furnished in https://youtu.be/XuztHqAeUok
Those who have already paid need not pay. For further details contact Director, Academic Audit, JNTU Kakinada. Last date for submission with late fee of Rs.25,000/- 14.09.2021
Download the Application for Granting of Temporary & Permanent Affiliation for the A.Y 2021-22 Here: Click Here (Revised)