JNTUK B.Tech 1-1 Sem (R13) 1st MID Exam Time Table Sep 2015, jntu kakinada 1-1 semester r13 regulation I MID examination time table 2015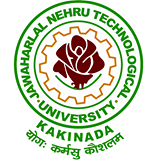 JNTUK B.Tech 1-1 Sem (R13) 1st MID Exam Time Table Sep 2015
JNTUK Released B.Tech 1-1 Sem (R13) 1st MID Exam Time Table Sep 2015. JNTU Kakinada Going To conduct 1st Mid Examination For I B. TECH – I SEMESTER R13 REGULATION From 14-09-2015. Know Full Details about Examination's below.
The Following Examination Time Table Released by JNTUK
I B. TECH – I SEMESTER (R13 REGULATION) – I MID EXAMINATIONS, SEPTEMBER – 2015
Exams Start From : 14-09-2015 (Monday)
Download Official Time Table at jntuk.edu.in or Contact your college Office room. we are Providing only Reference Time table.