JNTUK B.Tech 1-2 Sem (R16) Regular/Supplementary Question papers April/May 2018. JNTU Kakinada I Year II Semester r16 regulation Regular Examination Question Papers 2018.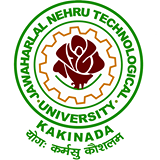 JNTUK B.Tech 1-2 Sem (R16) Regular/Supply Question Papers April/May 2018
JNTUK B.Tech 1-2 Semeter R16 Regulation Regular/Supplementary examination question papers April/May 2018 are uploaded below. Click on the respective subject name to Download required question papers. All branches like ECE, EEE, Civil, CSE, Mechanical JNTUK B.Tech 1-2 Regular/Supply question papers are Updated.
NOTE:- All Branches Question papers are updated. Remaining Branches Subjects also updated soon. Any subject link not working write comment below.
ELEMENTS OF MECHANICAL ENGINEERING
ELECTRICAL CIRCUITS ANALYSIS-I
MATHEMATICS – II (Mathematical Methods)
ELECTRICAL AND MECHANICAL TECHNOLOGY
BASIC ELECTRICAL AND ELECTRONICS ENGINEERING
OBJECT ORIENTED PROGRAMMING THROUGH C++
ENGINEERING DRAWING (Com to AE, AME, Chem E, ME,Metal E,Min E, PCE, PE)
ENGINEERING DRAWING (Com to Bio-Tech,CE, EEE)