JNTUK B.Tech 2-2, 3-2, 4-2 Sem 1st Mid Exams Scheduled From 22-01-2019 are Postponed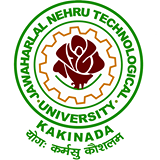 Sub: JNTUK, University Examinations Centre – reschedule of I Mid Examinations – Intimated – Regarding.
As per the directions, the I Mid Examinations of B.Tech II-II, III-II & IV-II scheduled from 22.01.2019 (Tuesday) are postponed. The reschedule dates are announced. Check Here: https://www.jntufastupdates.com/jntu-kakinada
All the Principals of the affiliated colleges are hereby informed to note the same and communicate to the students concerned.
Download the Official notification here: Click Here