JNTUK 2-2 Question papers 2019: JNTU Kakinada B.Tech 2-2 Sem (R16) Regular/Supply Exam Previous Question Papers April 2019, jntu kakinada 2-2 old question papers download.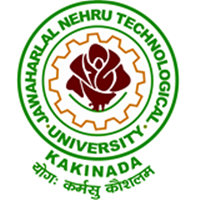 JNTUK B.Tech 2-2 Sem (R16) Regular/Supply Question Papers April/May 2019
JNTUK B.Tech 2-2 Semester R16 Regulation Regular/Supplementary examination question papers April/May 2019 are uploaded below. Click on the respective subject name to Download required question papers. All branches like ECE, EEE, Civil, CSE, Mechanical JNTUK B.Tech 2-2 Regular question papers are Updated.
NOTE:- All Branches 2-2 Question papers are updated. Remaining Branches QP's also update soon. Any subject link not working, feel free to leave your comment below.
CIVIL ENGINEERING (CE)
HYDRAULICS AND HYDRAULIC MACHINERY
ELECTRICAL AND ELECTRONICS ENGINEERING (EEE)
SWITCHING THEORY AND LOGIC DESIGN
MECHANICAL ENGINEERING (ME)
INDUSTRIAL ENGINEERING AND MANAGEMENT
ELECTRONICS & COMMUNICATIONS ENGINEERING
EM WAVES AND TRANSMISSION LINES
COMPUTER SCIENCE& ENGINEERING (CSE)
FORMAL LANGUAGES AND AUTOMATA THEORY
PRINCIPLES OF PROGRAMMING LANGUAGES
Download More JNTUK B.Tech 2-2 Regular/Supply Question Papers Here