JNTUK B.Tech 3-1 (R13) 2nd Mid Exam Time Tables October 2015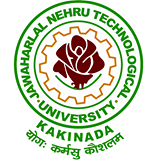 JNTUK III -I SEM II MID Exam Time Tables 2015 :
Jntu Kakinda University Released the Time Tables for the JNTUK 3-1 Semester Students. JNTUK As usually Conducts 2 Mid Exams For Every Semester. Already 1st Mid Exam Completed. So , From October 26 Conducting the JNTUK 3-1 2nd Mid Exams in Respective Colleges.
JNTUK 3-1 2nd Mid Theory Exam Marks will Consider for 15 marks and Online Bits Marks Consider for 10 Marks. Total JNTUK 3-1 Mid Internal Marks for 25 in Each Subject. So, JNTUK 3-1 2nd Mid online bits also very important to get Good Marks.
Download JNTUK 3-1 (R13) 2nd Mid Time Tables : October 2015 
3-1 (R13) 2nd Mid Exams Starts From : 26-10-2015
Ends on : 02-11-2015