JNTUK B.Tech 3-1 Sem (R13,R10) Supply exams Revaluation/Recounting Results May 2017, jntu kakinada III year I sem Supplementary rc/ rv results 2017 are released at jntukresults.edu.in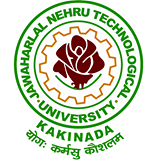 JNTUK B.Tech 3-1 (R13, R10) Supply Revaluation/ Recounting Results April/ May 2017
JNTU Kakinada has announced Revaluation/Recounting Result of III B.Tech I Semester R13, R10 Supplementary Examinations April/ may 2017. Revaluation/Recounting results of III B.Tech I Semester Supply Examinations are released on September 7th at jntu kakinada official website.
JNTUK B.Tech 3-1 RC/ RV Supply Results 2017
JNTU kakinada B.Tech 3-1 (R13, R10) Supply Examinations RC/RV Results May 2017 are declared on 07-09-2017
The Revaluation/Recounting results for "B.Tech 3-1 Semester (R13,R10) Supplementary Examinations 2017" are declared. The result sheets have been sent to respective college principals. Students concerned are requested to contact their college principals for knowing the results.
JNTUK B.Tech 3-1 Sem (R13,R10) RC/RV Results 2017  (Official links will be update soon)