JNTUK B.Tech 4-1 Sem (R13) Adv Supply Question papers March 2017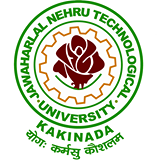 jntuk fast updates Providing all branches  Previous Question papers here. The following Branches Question papers are updated below.
AE
CIVIL
CSE
ECE
EEE
EIE
MECH
Download Above mentioned branches Question papers here. Any Subject Link are not working properly please write comment below.
JNTUK B.Tech 4-1 Sem (R13)  Supplementary Question papers, March 2017 Download Below. Every Subject Links Given Below Click On the Subject name and Download required Subject Question papers. All branches JNTUK B.Tech 4-1 Sem (R13) Supply Question papers 2017 are Updated.
Mechanical Engineering (Mech)
UNCONVENTIONAL MACHINING PROCESSES
Computer Science & Engineering (CSE)
CRYPTOGRAPHY AND NETWORK SECURITY
SOFTWARE TESTING METHODOLOGIES
Information Technology
CRYPTOGRAPHY AND NETWORK SECURITY
Civil Engineering (Civil)
ENVIRONMENTAL ENGINEERING – II
CONSTRUCTION TECHNOLOGY AND MANAGEMENT
WATER RESOURCES ENGINEERING – II
REMOTE SENSING AND GIS APPLICATIONS
Electrical and Electronics Engineering (EEE)
RENEWABLE ENERGY SOURCES AND SYSTEMS
POWER SYSTEMS OPERATION & CONTROL
ELECTRICAL DISTRIBUTION SYSTEMS
Electronics & Communication Engineering (ECE)
COMPUTER ARCHITECTURE & ORGANIZATION
OBJECT ORIENTED PROGRAMMING & OS
Electronics & Instumentation Engineering (EIE)
COMPUTER ARCHITECTURE & ORGANIZATION
Automobile Engineering (AE)
Open Elective Subjects
Also Check : JNTUK B.Tech 4-1 Sem Regular/Supply Examination Question papers Collection