JNTUK B.Tech 1-2 Sem 1st Mid Exams Scheduled from 02-01-2019 are Postponed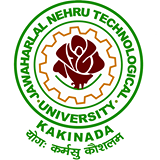 Sub: JNTUK, University Examination Centre — reschedule of I B.Tech — II Semester  I-MID Examinations — Intimated – Regarding.
As per the directions, all the principals of JNTUK affiliated colleges are informed that the I-Mid Examinations of I B.Tech. II Semester scheduled to commence from 02.01.2019 (Wednesday) are rescheduled. The rescheduled dates of the examinations will be announced later. However, all other University end examinations will be conducted as per the schedules already announced.
All the Principals are requested to communicate the same to the students concerned.
Download the Official Notification Here: Click Here