JNTUK Circular-Retention of Original Certificates of Faculty Students-Issued by University Grants Commission, New Delhi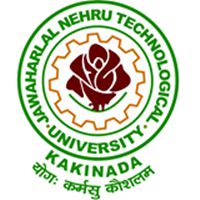 It is instructed that many private professional colleges in the state of Andhra Pradesh are not returning the Originals Certificates of the faculty/students which is in contrary to the UGC circular.
The University Grants Commission (UGC) has already issued public notice that "No employing Higher Educational Institutions (HEIs) shall keep in their possession any teacher's academic certificates/documents in original which is akin to depriving them of their rights. Further every Higher Educational Institutions (Universities/Colleges/Institutes) are mandatorily required to issue employment contracts clearly specifying all the terms and conditions in accordance with the stipulated norms of the UGC and other statutory bodies concerned".
Under the circumstances stated above, I am herewith instructing the Principals of affiliated colleges JNTUK, Kakinada not to retain the original certificates of faculty/students and complying with the UGC circular, scrupulously to avoid inconvenience and harassment to faculty/students failing which action will be initiated on the erring colleges as per the UGC instructions.
Download the Official Notification here: Click Here