JNTUK Contact Numbers: JNTU Kakinada University VC (Vice-Chancellor), Registrar, DE (Director of Evaluation), DAP (Director, Academics and Planning), CE (Controller of Examinations), Rector, Secretary Contact Numbers.
JNTUK Vice-Chancellor, Registrar, Director of Evaluation, Controller of Examinations Contact Numbers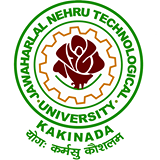 JNTU (Jawaharlal Nehru Technological University) was originally 'The College of Engineering, Vizagpatnam' at the time of its establishment in 1946. It is now a sprawling campus of 110 acres, green with mango trees in the fast developing Port city of Kakinada, East coast of peninsula India. Kakinada has a rich political literacy and cultural heritage passed on through generations This college became a constituent of the Jawaharlal Nehru Technological University w.e.f 02-10-1972 through an act of legislature along with other sister institutions under the control of the then Director of Technical Education, Government of Andhra Pradesh. Earlier, it was affiliated to Andhra University. In the year 2003 the college has become autonomous.
ADMINISTRATION
Registrar
Phone No: 0884-2300900
Fax : 0884-2300901
Email Id : registrar@jntuk.edu.in
Director of Evaluation
Phone No : 0884-2300911
Fax : 0884-2300912
Email Id: de@jntuk.edu.in
Director, Research and Development
Phone No : 0884-2300992
Email Id: director_sr@jntuk.edu.in
Director, Academics and Planning
Phone No : 0884-2300991
Email Id: director_ap@jntuk.edu.in
Director, Admissions
Phone No: 0884-2340356
Email Id : director_ admissions_jntuk.edu.in
Director, Industry Institute Interaction Placements & Training
Phone No: 0884-2300944
Email Id: diiiptjntuk@gmail.com
Director, Foreign Universities & Alumni Relations
Phone No : 0884-2300914
Email Id: dfuarjntuk@gmail.com
Director, School of Management Studies
Phone No : 0884-2300915
Email Id: director.sms@jntuk.edu.in
Director Institute of Science & Technology
Phone No : 0884-2300913
Email Id: director.ist@jntuk.edu.in
Director, School of Soft Skills & Public Relations Officer
Phone No : 0884-2300931
Email Id: director.ss@jntuk.edu.in
Director, Empowerment of Women & Grievances
Phone No: 0884-2300994
Email Id: director_ewg@jntuk.edu.in
Director, BICS & Chief Engineer
Phone No : 0884-2300919
Email Id: director.bics@jntuk.edu.in
Advisor, Pharmacy Courses
Phone No : 0884-2346133
Email Id : prasadjntuk.2009@rediffmail.com
Advisor, Department of Management Studies
Phone No : +91 91591 42054
Email Id: prkumar@hotmail.com
Advisor, Petroleum Courses
Phone No: +91 77025 91555
Email Id: profkvrao@gmail.com
Advisor, Life Sciences Research Institute
Phone No: 0884-2300906
Email Id : drprasadusa@gmail.com
Advisor, Food Technology
Phone No : 0884-2300932
Email Id: ramakrishna.p@hotmail.com
Email Id: palacharla@rediffmail.com
---
Vice-Chancellor office
Vice-Chancellor
Phone No: 0884-2300888
Email Id : vc@jntuk.edu.in
Secretary to Hon'ble Vice- chancellor
Phone No: 0884-2300888
Phone No : 0884-2300800
P.A. to Vice-Chancellor
Phone No: 0884-2300777
Rector
Phone No: 0884-2300801
Fax : 0884-2300802
Email Id: rector@jntuk.edu.in
---
EXAMINATION BRANCH
Controller of Examinations
Phone No: 0884-2300907, 0884-2300909
Email Id : ce@jntuk.edu.in
Additional Controller of Examinations-3
Phone NoPhone No : 0884-2300928
Email Id: vinodlin@gmail.com
Additional Controller of Examinations-4
Phone No: 0884-2300927
Email Id : srinivas.jntueee@gmail.com
Additional Controller of Examinations-5
Phone No: 0884-2300993
Email Id: krshna.ankala@gmail.com
Additional Controller of Examinations-7
Phone No : 0884-2300995
Email Id: sobhanjntu@gmail.com
---
Co-Ordinators
Entrepreneurship Development Cell
Phone No : 0884-2359751
Email Id: vamsivihar@gmail.com
Cultural
Phone No : 0884-2300919
Email Id : director.bics@jntuk.edu.in
NSS
Phone No : 77028 62555
Email Id: nagjntuk@gmail.com
Equal Opportunity Cell
Phone No: 0884-2300821
aruswara@yahoo.com
---
SPORTS COUNCIL
Secretary
Phone No : 77025 94555
Email Id: pdjntukakinada@gmail.com
---
Administrative Office Staff
Deputy Registrar
Phone No : 0884-2300910
Email Id : dr.jntuk@gmail.com
Asst.Registrar
Phone No : 0884-2300990
Superintendent
Phone No: 0884-2300990
Superintendent Exam Branch
Phone No : 0884-2300903
Superintendent DAP Office
Phone No: 0884-2300991
Superintendent
Phone No : 0884-2300990