JNTUK Examination Schedule of Oct/Nov 2020 (All UG/PG Courses)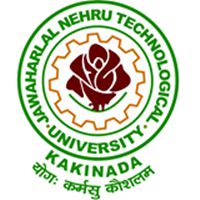 Sub:- JNTUK Examination Centre – Examination schedule of Oct/Nov, 2020 -Reg
All the Principals of affiliated colleges are hereby informed that the University examination branch is planning to conduct the pending university examinations as per the schedule given below considering the following points.
The exams shall be conducted duly following the guidelines and SOP issued by the government.
To minimise the students movement and transport requirement, the exams shall be conducted at their parent colleges. The colleges shall arrange the CC cameras in all examination halls on priority.
In case of B.Tech regular examinations, the examinations shall be conducted for some branches in FN session and for other branches in AN session to ensure COVID norms at all examination centres.
In case any student is ill due to COVID and/or unable to come to parent college to write the exams, such student can request the Controller of Examinations by written representation with proofs through the Principal to allocate the exam centre near to his/her present location.
The seating arrangement in examination halls shall be made with a mixture of various branch students.
The detailed time tables and hall tickets can be accessed from the examination portal a week before the commencement of examinations.
Download the Official Notification