JNTUK Extension of Lockdown period up to 17.05.2020 – Exam schedules will be notified after lockdown: Government, vide GO (2) cited, issued orders stating that the "Lockdown" measures for containment of COVID-19 epidemic in the country, will continue to remain in force up to 17.05.2020, to contain the spread of COVID-19. In pursuance of. the Government orders, Lock down period is further extended up to 17.05.2020 for the University and constituent Colleges/Units. Copies of the Government Orders under reference (2) and (3) above are herewith enclosed.
JNTUK Extension of Lock down period up to 17-05-2020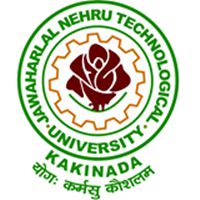 The Principals of the Constituent/Autonomous/Affiliated Colleges of INTUK are informed to follow the instructions issued by the Government.
The Academic Calendar and Examination schedules of the University will be intimated after completion of lock down period.
Download the Official Notification Here